Below you will find the answers to some of our most Frequently Asked Questions:
How do I get replacement parts for my instrument?
We do not offer direct replacement parts, however, many user-replaceable parts (bridge pins, strap buttons, etc.) are universally available at your local dealer.
What is the optimal humidity level for my Lucero guitar?
Lucero recommends that you keep your guitar in a temperature range of 60 F to 85 F, and a relative humidity between 45% to 65%.
How do I use the truss rod inside my guitar?
All Lucero guitar models feature dual-action adjustable truss rods. The truss rod allows you to adjust the neck to counter the tension caused by the strings. The truss rod may need to be adjusted if you change string gauges, or if you lower or raise your standard tuning pitch below A440. String tension changes may also cause fret buzz.
How do I adjust the truss rod?
Remove the truss rod cover and locate the truss rod nut. Place a 4mm hex wrench and adjust as follows:
Clockwise tightens the truss rod, causing an convex bow. Too much may result in fret buzz and dead frets.
Counterclockwise loosens the truss rod, causing a concave bow. Too much may result in high-action and poor intonation.
Truss rod tension can be measured by using a capo at the first fret and holding the strings down where the neck joins the body (14th fret). There should be 3 mm to 5 mm of clearance at the 12th fret on the low E string. For our Flamenco models, we recommend a string height of less than 3mm at the 12th fret.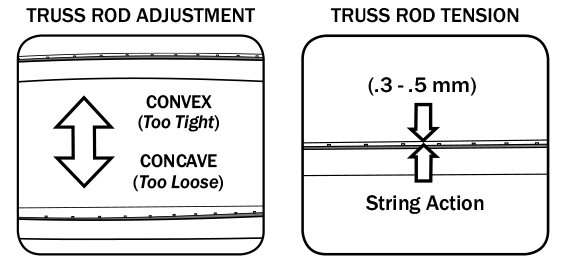 Lucero recommends that a qualified guitar technician handle any truss rod adjustment, as improper adjustments can harm your instrument and affect string height and action.
Can I put steel strings on my nylon string guitar?
We do not recommend putting steel strings on your nylon string guitar, as the bracing and construction is not meant to support the additional tension of steel strings.
Can I purchase a guitar directly from you?
We do not sell directly to the consumer, but you can find Lucero guitars at these fine retailers: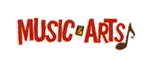 I do not live in the United States. How can I get a Lucero guitar?
Lucero is sold by many fine retailers in the states, and several sell internationally, including: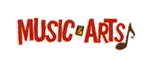 Where are Lucero guitars made?
Our instruments are hand-crafted in Asia, to our exacting specifications.
What strings are on my guitar? What string tension do you recommend?
Most Lucero guitars are strung at the factory with D'addario™ EJ45 ProArte strings, except our LC100 which utilizes GHS silver alloy strings.
Which of your guitars have truss rods in the neck?
At this time, all Lucero guitars feature a truss rod.
Does my Lucero acoustic-electric have a battery?
Several models feature active preamp systems (which utilize an external power source, usually a 9V battery), dependent on model.
Currently the LC150SCE, LFN200SCE, and LFB250SCE use Fishman™ Clasica III preamps, which include an easy-access battery compartment.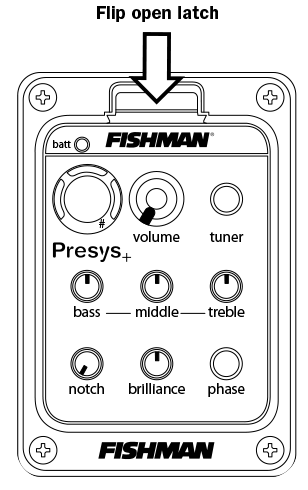 The LC100CE utilizes a passive preamp circuit, and as such does not require a battery.
> > > Download the Fishman Clasica III User Guide here < < <
How do I change the battery on my Lucero acoustic-electric?
Replace the battery by flipping open the preamp body using the latch located above the Fishman logo. Be sure to observe the correct polarity during this installation. More information is available at www.fishman.com.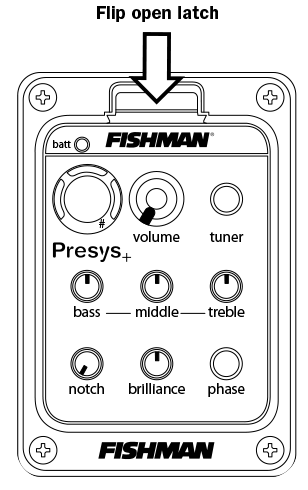 What is the warranty on a Lucero guitar?
Lucero Guitars offers a limited warranty, which you can read about at https://luceroguitars.com/warranty.